In my reading of the 10 of cups, I got through a message of warmth, connection, opportunities to recover, recharge and build. You can watch my full interpretation of the 10 of cups in the 8-minutes video below.
I am starting a series where I will be sharing my interpretation of each card of the Tarot Deck. The first card out is the 10 of cups. Each week I will pick a new card to share with everyone. My approach is that I will simply pull a card from the deck, and then see what information comes towards me from my Spiritual Guides and Higher-self.
Your Spiritual Guidance
I want to say that all human beings can draw upon guidance from their Spiritual Guides and Higher Self. You do not have to be a guru, qualified this, that or the other. You can nurture your intuition and connection with Spirit all by yourself. The Tarot is one of the ways that we can use a physical object to understand the messages that are coming towards us.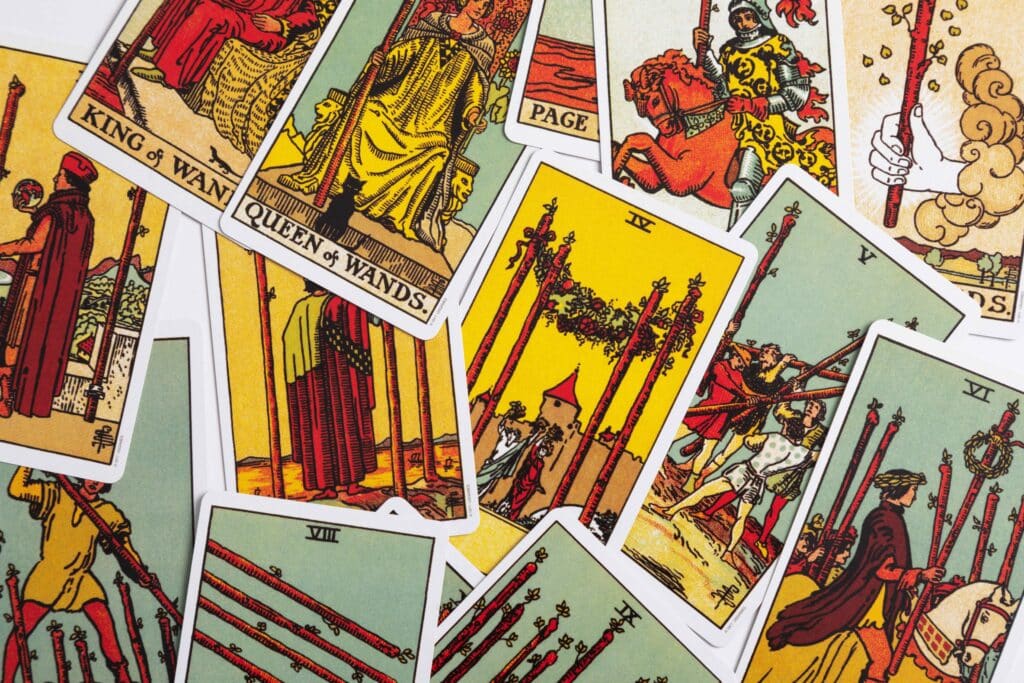 As you can imagine, practising meditation is also very important because for us to hear the message from Spirit, we first have to learn how to calm our physical mind and strengthen our psychic mind. I advocate for Visual Meditation because that creates a point of recognition with Spirit and you build a bridge of communication with them.
I see the Tarot as a way to reveal what is already within ourselves. The messages, wisdom, knowledge is already there; the Tarot only provides us with a mechanism to create that space for the messages to come forward. To investigate our innermost self in a spiritual way.
I have written a post explaining the basics of the Tarot, and if you are a beginner, I would highly recommend starting there.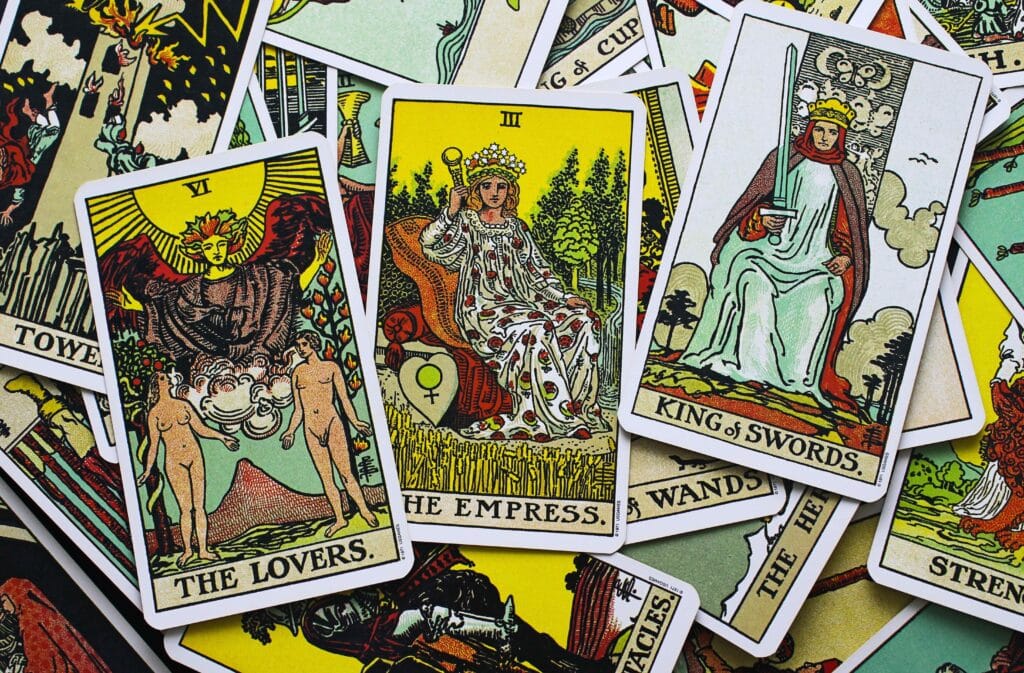 The 10 of Cups
Every Tarot Reader will have their way of understanding the cards of the deck. If you know anything about the cards, you will already know that each card has been assigned a meaning. Conversely, the card's meaning will always change depending on who is sitting in front of you, and I also see them as a springboard to bring forward psychic messages.
Here's a video where I talk about my experience holding the 10 of cups.
When I held the 10 of cups, as you will see in the video, I felt:
Warmth around the heart chakra and solar plexus
A need to connect with other people in a meaningful way
Opportunities to recharge and recover
A feeling of enjoyment, happiness, love and freedom
Increasing the capacity of the above
Creating and building
Collaborating with other people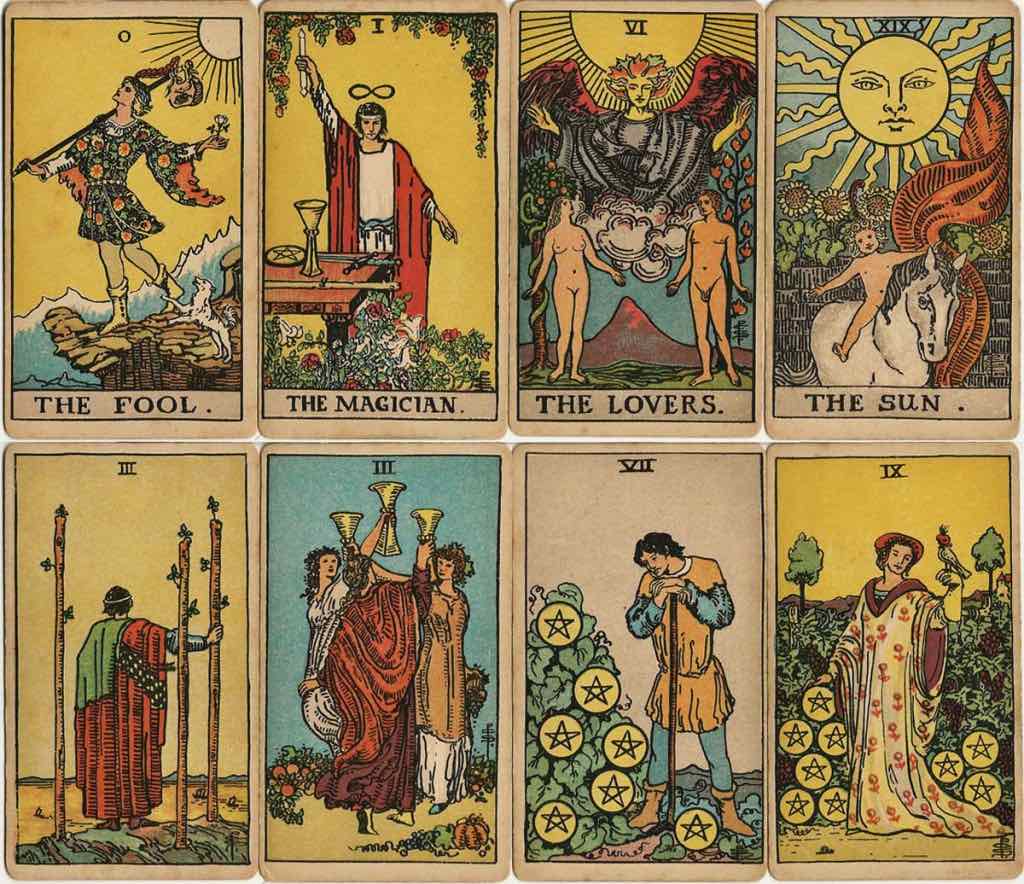 What I have written above is what I felt when I held the 10 of cups; when you link in with it, you may feel something entirely different. You need to give yourself time to connect with each card of the deck. See how it all fits in with your life, and be patient with yourself. Growing your connection with your intuition, Spiritual Guides, and Higher-self takes time.
At the end of the day, working with the Tarot is meant to exercise healing and investigate the unseen wisdom from within.
In the beginning, when you start working with the Tarot, I would recommend that you use it as a self-reflection tool, and then over time you can begin conducting readings for other people. I also want to say that, you do not have to 'become a tarot reader' to benefit from working with a deck or practising meditation. Anyone can benefit from tuning in their mind to listen more closely to the voice of Spirit that is within their mind.
As I said, in this blog post I wrote about my experience with 10 of cups, stay tuned to see what comes up next time!
You can book your Tarot Reading session with me by heading over to the book me page.
I also offer Crystal Healing and Guided Meditation + Energy Healing