Have you read about crystals in a magazine, or heard a friend talk about them? Are you curious about starting to use crystals but don't know where to start?
Look no further. I'm now offering a service to get you started to include Crystals on your journey towards making better decisions and creating calm in your life.
What you get
30-minute consultation over Zoom
3 x Crystals chosen for you and sent to your home
3 x 1h sessions with me over Zoom to learn how to use your crystals
Fee: £400
Every crystal has its vibration and personality. Even if it is the same type of crystal, they will have different energies. As with people, there is no two of the same crystal.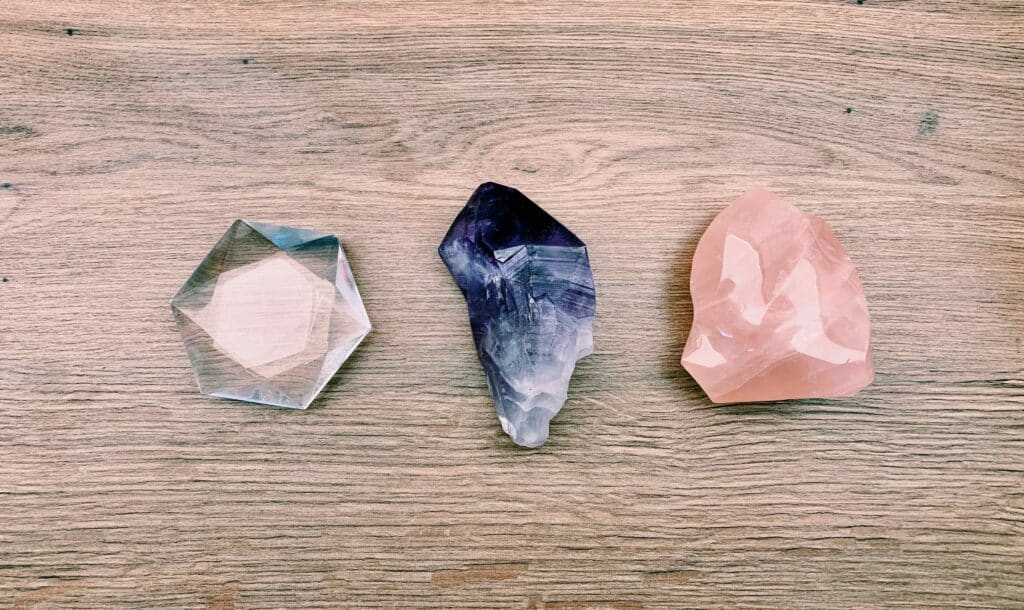 Session one: Cleansing
You will need to cleanse your crystals regularly of unwanted negative energies. I will instruct you on how to do that.
Session two: Programming
Crystals are a bit like computers, but instead of using lines of code to make the motherboard work, you use the power of thought to programme your crystals. During the session with me, we will agree on what you will programme the crystal for.
Session three: Charging
In a similar vein to cleansing, you will need to charge your crystals with energy. Again, during the session with me, I will instruct you how you will charge your crystal.
Each session will include a Guided Visual. You will also get a brief introduction to the chakras and aura.
Benefits of working with crystals
Crystals are elemental forces of nature and can be used to realign the energies within your chakra and auric field. Any changes applied to your chakra or auric field will have a response in your physical body, mind and spirit.
Improved mood
Better decision making
Clarity of mind
Boost energy
Calm
Enhanced intuition
Reduce stress
Heightened focus