Psychic Tarot Reading - Individuals
Life can be extremely chaotic and demanding, making it very hard to trust ourselves to make intuitive decisions. 
A Psychic Reading can help you gain clarity and reassurance around the decisions you want to make on a wide range of topics: love, career, health and spiritual growth, only to mention a few. 
"This is my second reading from Tor. My first was about seven months ago, and after receiving such a wonderful reading last time, that helped me make so many positive changes in my life much, I felt it was time again to seek some guidance.
Tor is fantastic and sees things without you even having to mention them. My reading was so positive, and offered guidance for my path and reassurance on parts of my life that needed clarity. Tor is so compassionate and that comes through in the information he delivers. I am looking forward to implementing the advice and seeing him again when I once again find myself at a cross roads. Thank you Tor."
Alice Walker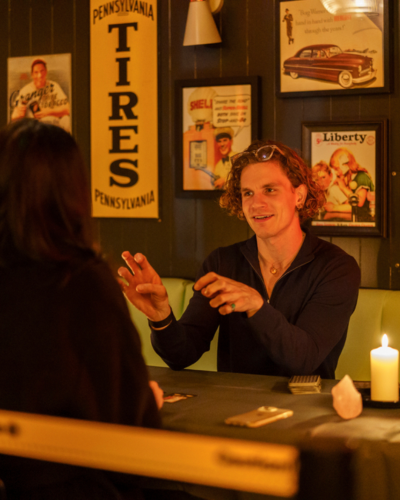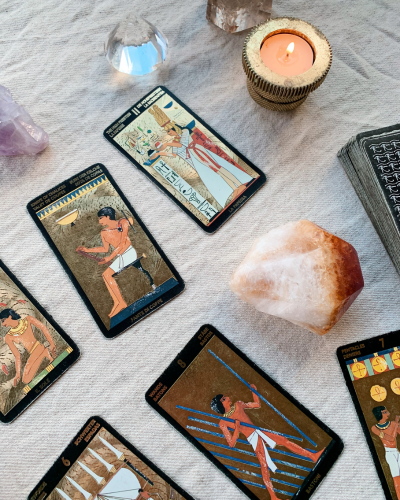 Why a Psychic Reading can be useful
As I mention above, sometimes life simply get in the way, and we are unable to make intuitive decisions for ourselves and we feel energetically stuck. 
A psychic reading can help you get unstuck and find a path forward. 
Sometimes, a psychic sitting can reveal ideas you had not considered before, which are potentially very rewarding. 
A Psychic Reading is an opportunity to explore the unseen world of energies that weaves itself around us all and get a glimpse of where it is all heading. 
Often people seek out a reading when they are at a crossroads or want a spiritual MOT. 
In the end, regardless of whatever I have said during the reading, you still have to make your own decisions. Some things may still not come true as the patterns of our spiritual lessons do change. Depending upon the decisions you and others make – we all connect through the greater force.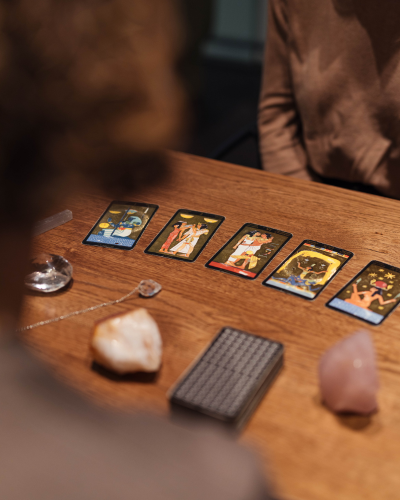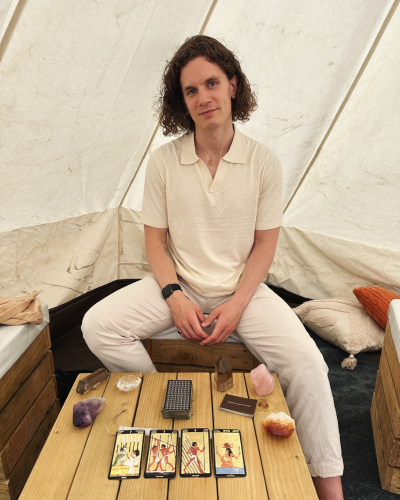 What is a psychic sitting
A Psychic Reading is an agreed-upon time when you can come for guidance and ask questions that will be responded to by Spirit via the medium if that is meant to be. 
Sometimes, guidance is not forthcoming because the client is not supposed to receive it. 
You can expect to leave the session with a sense of the direction that you are heading and if there are any valuable alterations you can make to your current trajectory. 
The flow of a psychic reading
At the start of the session I will use my psychic abilities to connect with your spiritual energies to get a sense of why you have come to see me and what immediate messages Spirit wants to bring forward. 
Afterwards, I will pull a series of Tarot Cards to see what they reveal regarding spiritual guidance and areas to explore. 
You are welcome to ask questions throughout the session. 
The information I receive comes from my intuition, spirit guides and tarot cards. There are no malevolent forces behind me, although some people believe so. 
I am currently offering 30 and 60-minute sessions via Zoom and at selected locations around London.