Spiritual Coaching - Individuals
WHY IT MATTERS
At different stages in life, we move through various life transitions. Starting university, beginning a new job, coming out of a particularly difficult relationship, bereavement, retirement, being made redundant, physical and mental health challenges, or moving to a new city or country, only to mention a few. During times like these, we can feel particularly vulnerable and in need of extra support.
I would be honoured to hold space during such periods of transition for you.
From which source do you want to nourish your life – your perception, your beliefs, your energy – and enrich your experience of being? We have but one life to live this time around, and yet, perhaps due to cultural and social conditioning, many people seem to live unhappily without deeper purpose and meaning.
Throughout my spiritual and personal growth journey, Ines, my spiritual teacher, has often asked me to reflect on this question:
"Who were you before society told you who to be?"
Through spiritual coaching with me, you will go on a journey, and together, we will rediscover and bring forth your authentic essence so that when you are faced with a new and challenging life transition, you do so from a place of ease and calm.
Ultimately, we cultivate a way for you to live your life from a place of calm, meaning, purpose, confidence, groundedness and authenticity.
"Tor Njamo offers a safe and a non-judgmental space. He knows his 'stuff' and I felt lighter after our session. I am looking forward to an in-person session with him, given that we had an online session."
Izwan Iskandar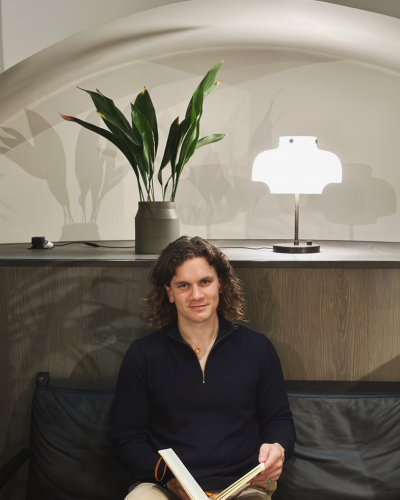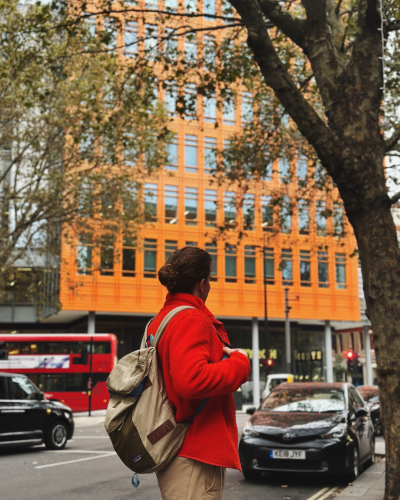 What is Spiritual Coaching with me?
Spiritual Coaching with me is a non-judgemental safe space for you to explore, investigate, decondition, and integrate what is most authentically you: your values, purpose, boundaries, energetic presence, and so much more.
Spiritual coaching with me is neither professional business coaching nor therapy. Having said that, we can certainly work on the reasons for your career choices, and it is certainly therapeutic. And we will ensure that you move through life with a strong spiritual core.
We will work together on the deep stuff.
WHO IS SPIRITUAL COACHING FOR?
Spiritual coaching with me is for those of you who:
Are going through a life transition.
Are feeling a bit lost.
Are at a crossroads.
Know there is more to your life, but cannot connect the dots.
Are not afraid of looking at the deep stuff.
Want to create more depth in your existence.
Are struggling with negative thoughts and feelings.
Want to create a sense of peace in a busy environment.
Are struggling with low self-worth.
Easily become overwhelmed.
Are spiritually curious.
Want to protect your energy and create healthy boundaries.
Are willing to commit to doing the work of spiritual growth.
Want to enhance your energetic presence.
Want to bring forward more creativity.
Want to become comfortable with vulnerability.
Want to connect with your intuition.
Know all the answers are within you, but you dont know how to locate them.
OUR SIX TO TEN SESSIONS TOGETHER CREATE SPACE FOR:
Exploring and sharing the inner workings of your mind, body and spirit without judgment.
Bringing to light your core values and purpose and creating a plan for how you can live in alignment with them.
Identifying sources of stress, work-life balance issues, untrue limiting assumptions, energetic blocks, fears, and unhealthy habits and creating a new way forward.
Connecting with your deepest sense of self beyond social expectations and conditioning.
Cultivating awareness, presence and connection with yourself and the world around you.
The aim of these sessions is for you to become more confident in your decision-making and self, live more authentically and know how to protect your energy with compassion.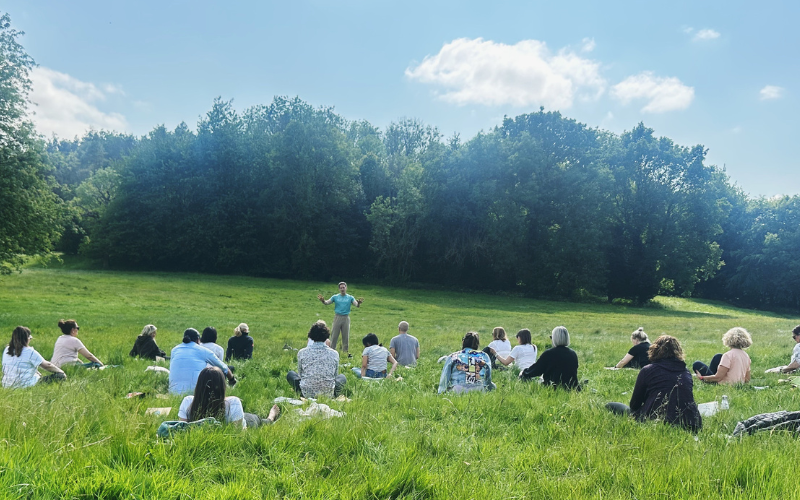 What is my approach to Spiritual Coaching?
I was trained as a coach by Fiona Dawe and through in-depth instructions from my spiritual teacher, Ines Nicholson. My approach to coaching is intuitive, human, and non-directive, with plenty of space to reflect and explore open-ended questions, and is led mainly by you. After all, this is your spiritual and personal growth to own and take responsibility for. At the end of each session, we agree on homework in between sessions.
Our sessions together will include space to talk, breathwork, meditation and energy healing.
WHY CHOOSE SPIRITUAL COACHING WITH ME?
Spirituality has been a core feature of my life in my life since I was around five years old. My grandmother was a spiritual teacher in Norway, where I am from, and she introduced me to meditation, energy healing and other healing modalities from an early age.
From personal life experience, I know what it is like to embody spirituality as a way to move through difficulties in life in a healthy way. I had a very chaotic childhood. My parents divorced when I was six, my childhood home burnt to the ground when I was seven, my mother always struggled to make ends meet, I got bullied at school for many years, and there was always a general feeling of unease growing up.
Since 2013, I have worked closely with my current Spiritual Teacher, Ines Nicholson, my coach trainer, Fiona Dawe and many other mentors.
My life experience and in-depth work with my spiritual teacher have equipped me with the skills, knowledge and wisdom to support others through their spiritual growth journey and life transitions.
I have worked with people from all walks of life. The youngest was 18, and the oldest was 80.
I work at well-known locations in London:
Re:Mind Studio
Glasshouse
Birch Community
The Ministry
The Groucho
The Other House
The Westin
I am an associate coach with:
Humanity Works Consultancy
Be in Your Element
Mindvibes
The Hour.
I work with well-known clients:
Nike
H&M
NHS
The Business of Fashion
Bumble and many more.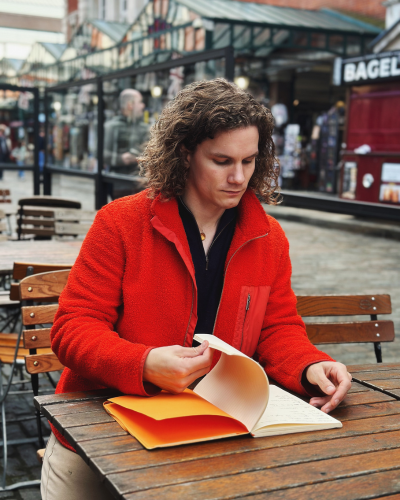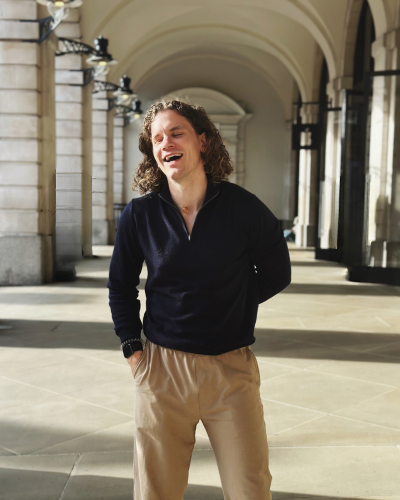 Why do I do Spiritual Coaching?
Life is for living, but so many people get in their own way because of low confidence, lack of support, inability to see the way forward, lack of clarity, etc.
Throughout my journey, I have had the fortune of being supported by some incredible individuals, and I realize the positive effect this support has had on my life. I also know what it is like to have no support.
I love holding space for others where they feel supported, seen, cared for, and given the room to heal.
My passion in life is to help guide others towards their most authentic selves and help them strengthen their spiritual core so that they can move through life with more ease, flow and grace.
FINER DETAILS
WHERE ARE THE SESSIONS HELD?
The sessions are held on Zoom or in person at The Westin Hotel or Glasshouse Salon.
WHAT ARE THE FEES?
ON ZOOM:
Six 60-minute sessions: £420
Ten 60-minute sessions: £700
Six 90-minute sessions: £540
Ten 90-minute sessions: £840
IN-PERSON:
In-person prices vary depending on location.
HOW LONG ARE THE SESSIONS?
Each session is 60 to 90 minutes long, depending on your needs.
I look forward to meeting and connecting with you.